A WORLD OF FLAVORS TO SHARE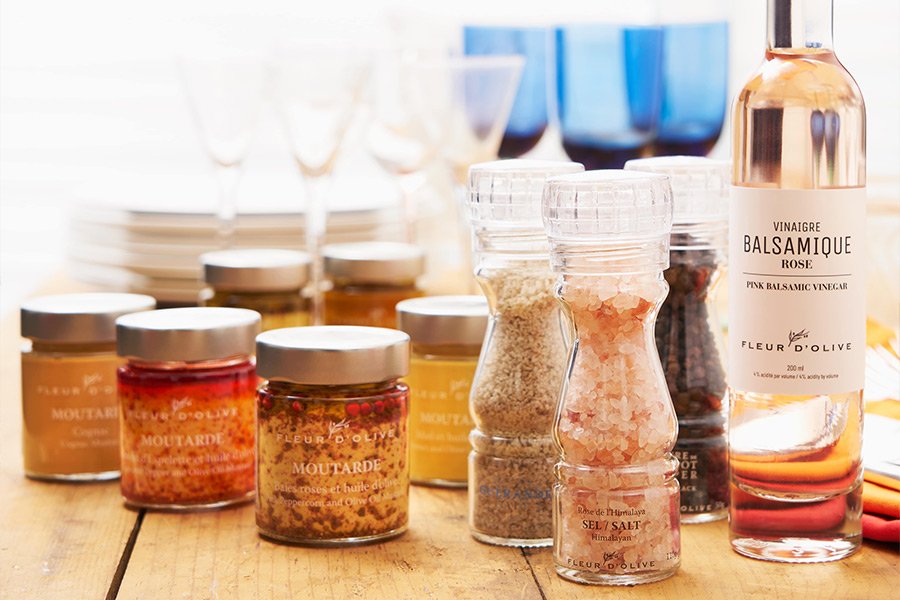 OUR PRODUCTS
Always on the lookout for new and delicate flavors, Fleur d'olive selects fine quality products from all over the world, the artisanal making of which bears the signature of passionate masters who respect traditions.
PRODUCTION & MANUFACTURING
Mustard, Mayonnaise, ketchup, sauce, salsa, vinaigrette, flavored oil, salt, pepper, spices… Olive flower creates and manufactures for your company high quality products, packaged in the colors of your brand.
Our high-end products will add originality and refinement to all your dishes. Authentic and real flavors to discover and share around a beautiful table.